What courses are available?
SURE offers various different courses. We primarily offer courses in wilderness medicine. We offer both Wilderness First Aid and Wilderness First Responder courses along with WEMT upgrade and WFR recert courses. We also offer Recreation Level 1 and Level 2 Avalanche Education courses. Custom guiding may be available. Inquire for more information.
---
Why should I choose SURE over other providers?
SURE offers industry-leading certifications in partnership with the WIlderness Medicine Training Center, the American Mountain Guide Association, and the American Avalanche Institue. These partnerships reflect SURE's dedication to the highest industry standards in all facets of the organization.
---
How do I enroll for a course?
All courses are listed on the website. For custom courses, please give us a call at (801)390-7637 or send an email to levipendleton@gmail.com.
---
What payments types do you accept?
Cash, check and all major credit cards are accepted for payment.
---
What is your cancellation policy?
Full refunds will be given should SURE need to cancel a course. 75% refunds will be given with 7 days notice or more. No refunds will be given within the one week window of a course.
---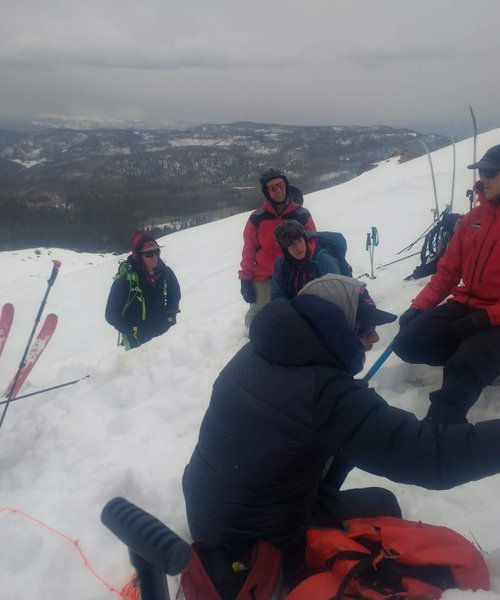 Wilderness First Responder
Wilderness First Responder Recert
Today, you have taken another step in your journey towards growth in the outdoors.
Here at SURE, we can help you build the essential skills necessary for safe outdoor recreation. You will receive professional instruction that will enable you to build confidence either as an outdoor recreation professional, or as a recreationalist.
Please contact us for further information about upcoming courses or personalized education opportunites.
Frequently Asked Questions
Please fill out the form below, and we will respond to your inquiry within 3-5 business days.
If you're a new student, please complete the following forms in preparation for your upcoming course.
Note: To download Adobe Acrobat Reader for free, click here.
At SURE, we work with a wide range of people. In a supportive environment, our highly personalized approach will help you attain the outdoor skills you're striving for.